Association for Financial Professionals
The Association for Financial Professionals (AFP) is a leading professional society committed to advancing the success of its members and their organizations. AFP sets high standards of excellence in finance through its renowned credentials, the Certified Treasury Professional and Certified Corporate FP&A Professional. Each year, AFP hosts the world's largest networking conference for over 6,500 corporate finance professionals.
More About AFP
Association for Financial Professionals (AFP) has established partnerships with numerous prestigious universities across the United States and worldwide, including renowned institutions across the United States. These esteemed collaborations create an ideal environment for you to pursue and fulfill your dreams and help you excel in your chosen path.
Certified Treasury Professional
The Certified Treasury Professional (CTP) is a prestigious certification offered by the Association for Financial Professionals (AFP) in the United States. It validates the knowledge and expertise of treasury and finance professionals, covering essential aspects like cash management, risk management, financial planning, and working capital management.
Certified Corporate FP&A Professional
The Certified Corporate FP&A Professional (FPAC) certification offers numerous benefits to financial professionals. This prestigious designation showcases a high level of Financial Planning & Analysis (FP&A) expertise, encompassing skills in budgeting, forecasting, and financial analysis.
The Continents States University's Master of Science in Business Administration program collaborates with the prestigious Association for Financial Professionals (AFP) to offer exclusive benefits to enrolled students. Sponsored by AFP, these benefits enhance access to higher education and provide world-recognized financial certifications, facilitating entry into the industry.
AFP Benefits & Sponsorship
University's $50 admission application fees are waived.
Access to AFP's FPAC Exam Prep Platform (Value: $1,195) for free.
Discounted FPAC application and registration fees (Value: $1520) for only $750, valid for up to three years from enrollment.
Don't miss out on this golden opportunity to enhance your financial expertise and advance your career with the Association for Financial Professionals. Enroll in our Master of Science in Business Administration program today and request to receive this offer to unlock a world of possibilities! Apply Now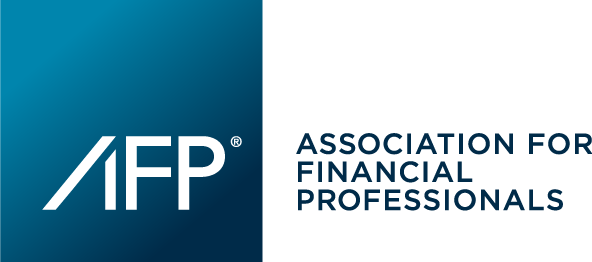 Finance and Accountant Careers
Finance and accountant careers offer tremendous opportunities for growth and stability. With the constant need for financial expertise in businesses and organizations worldwide, these fields remain in high demand, ensuring a promising and rewarding career path for aspiring professionals.
Finance and accounting professionals play a crucial role in driving financial strategy, decision-making, and overall business success. By providing valuable insights, financial analysis, and strategic planning, they contribute to the growth and sustainability of organizations, making a direct and meaningful impact on the business world.
To excel in finance and accounting careers, key skills such as analytical prowess, attention to detail, and a strong understanding of financial principles are essential. Additionally, qualifications like a degree in finance or accounting, professional certifications (e.g., CPA, CFA), and proficiency in financial software are highly valued by employers and open doors to exciting career opportunities.
Finance and accounting careers provide a dynamic environment that fosters continuous learning and growth. As financial regulations, technologies, and market trends evolve, professionals have the chance to stay at the forefront of the industry by upskilling and pursuing advanced certifications. These opportunities for development pave the way for career advancement and leadership roles within the finance and accounting sectors.
You can access invaluable resources generously provided by AFP, designed to enhance your knowledge with comprehensive and detailed insights—all at no cost. To avail of these resources, visit the following website: https://financeandaccountantcareers.com/
FACT ABOUT THE UNIVERSITY
The only university worldwide to offer online recognized and accredited degree programs by annual membership, with support of company-based education for busy individuals.