Military Friendly Schools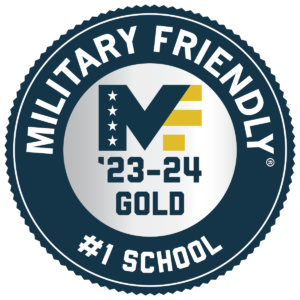 The Continents States University ranked #1 of the top 10 military schools with a Gold award designation as an American Military Friendly School for serving the United States Military and Veterans. Public data sources and a private poll were used to evaluate The Continents States University and other institutions receiving the Military Friendly® Schools Awards. In the survey conducted in 2022–2023, more than 1,800 schools took part. Gold, Silver, and Bronze award designations were given to 665 schools. Two hundred eighty-two were chosen for the "Gold" award because of their innovative methods, impressive results, and successful initiatives.
VIQTORY chose its methodology, standards, and weightings after consulting with the Military Friendly® Advisory Council, a group of independent professionals in higher education. Logic-based scoring combined the institution's survey results with publicly available government and other agencies' data sources. For all students, but particularly for student veterans, they assess their capacity to fulfill standards for retention, graduation, job placement, repayment, persistence, and loan default rates.