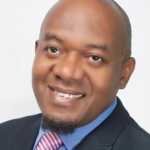 Dr. Uche Nworah
Dr. Uche Nworah's career spans the academia, banking, management consulting, telecommunications, and media sectors in Germany, the United Kingdom, and Nigeria.
He attended the prestigious College of Immaculate Conception (C.I.C) in Enugu, Nigeria, where he obtained the GCE O'Levels certificate. Dr. Nworah studied Communication Arts at the University of Uyo, graduating with Second Class Honours Upper Division. He has a Masters in Business Administration (MBA) degree in Marketing from the University of Nigeria, Enugu Campus, a Master of Arts (MA) degree in Educational Research from the University of Greenwich, London, and a Master of Science (M.Sc) degree in Mass Communications from the National Open University of Nigeria. Dr. Nworah obtained a Doctor of Philosophy (Ph.D.) degree in Marketing from Chukwuemeka Odumegwu Ojukwu University (COOU), formerly Anambra State University, Igbariam Campus.
Dr. Nworah was a Senior Marketing Communications and Business Strategy Lecturer at the London Metropolitan University, London, United Kingdom. He was headhunted to return to Nigeria and serve as Chief Learning Officer/Group Head, Human Capital Development at Oceanic Bank International Plc. He was the National Manager of Out-of-Home Advertising for five years at Globacom, Nigeria's second-largest telecommunications firm. Following a nationwide competitive search process in 2014, the government of Anambra state, Nigeria hired Dr. Nworah as the Managing Director and Chief Executive Officer of Anambra Broadcasting Service (ABS). He served for two highly successful terms (2014 – 2018/2018-2022). He repositioned ABS with his team as a leading digital media brand in Nigeria during his tenure.
Dr. Nworah rejoined Globacom in July 2022 as Head of Special Projects, Marketing Communications before leaving in May 2023 to become Managing Partner at Woodhouse Consulting Ltd, a media, communications, and branding consultancy.
In July 2023, Dr. Nworah was appointed as Chairman, Editorial Board/Ombudsman, Daily Times Nigeria, Nigeria's premier newspaper that has been published since 1926. The same month, he became an Adjunct Professor of Marketing at The Continents States University, U.S.A.
Dr. Nworah is a fellow of the Nigerian Institute of Management (FNIM), a Fellow of the Advertising Registration Council of Nigeria (FARCN), a Fellow of the Chartered Institute of Marketing, United Kingdom (FCIM), and a member of the Nigerian Institute of Public Relations (MNIPR). He has written four books on several themes and has also written several published essays online, in newspapers, and in journals.
Dr. Nworah is married with children and is a member of the Enugwu-Ukwu royal traditional cabinet. He holds Chieftaincy titles as Ezeudo Enugwu-Ukwu, Ezeudo Abagana and Udoka Awka.