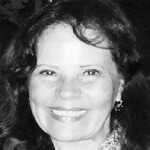 Dr. Nilsa Fleury
Dr. Fleury is a licensed Academic Advisor; she holds a doctorate in Education with a concentration in Organizational Leadership and a Master's Degree in Business Science, both from Nova Southeastern University in Florida.
What to expect when you contact me?
All prospective students are welcome to fill out the inquiry form and contact me directly. I will respond to all of your questions in a few minutes. Interested applicants will expect to have the following:
Immediate responses to all questions.
Priority status to speaking with me to discuss any concerns.
Receive a university brochure with more in-depth details about the university.
Why you should consider our university?
World-leading universities lecturers
Veteran-founded educational institution
Dedicated student support team 24/7
No fixed schedule for attending live courses
No limited time to transfer credit
Accessible online courses
Four-weeks course structure
Military friendly school
Internationally accredited
IACBE Educational Member
Have any questions? I can help you!